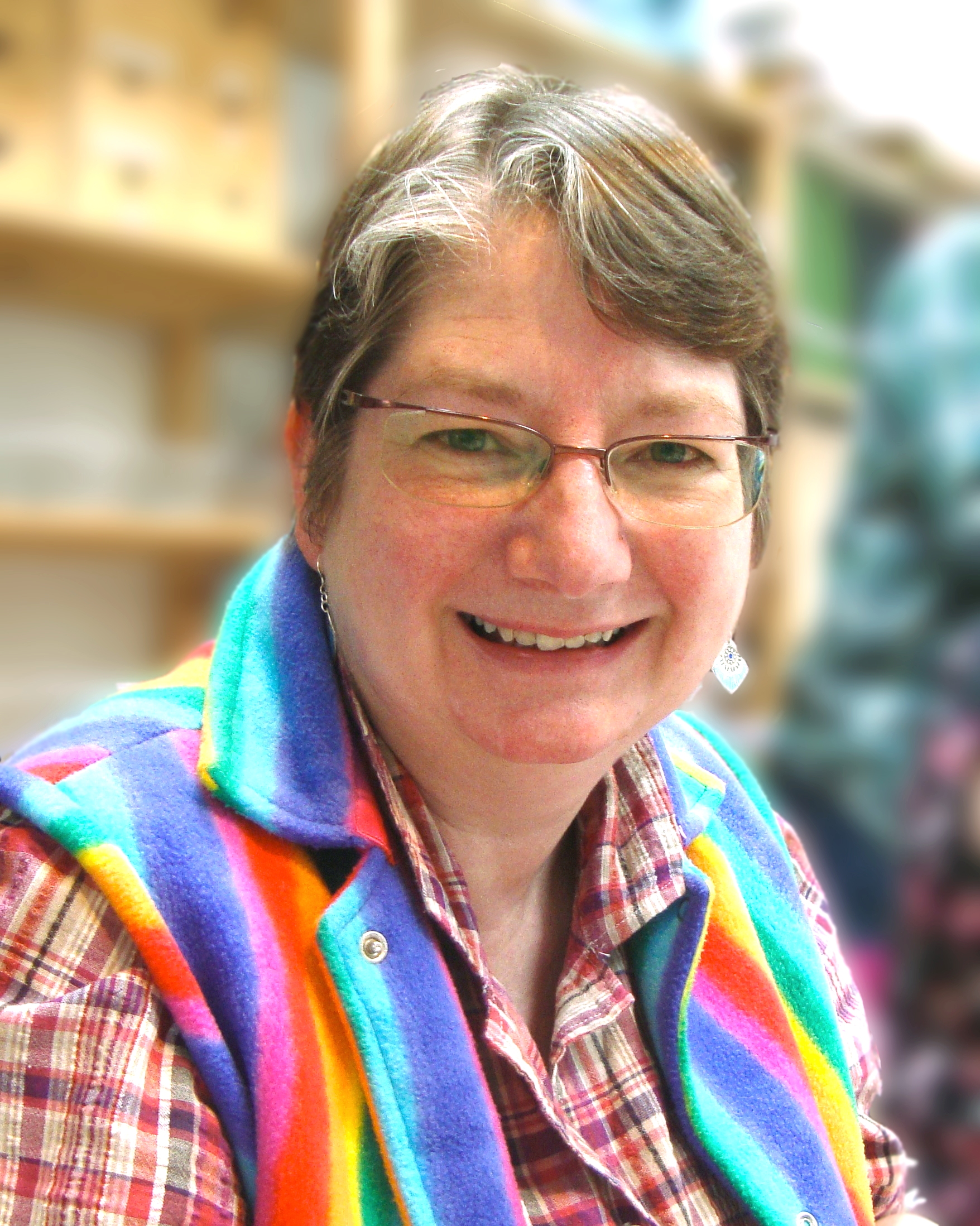 I'm a mostly self taught artist and I've been working with metal clay since 2006. I'm a Senior Art Clay Instructor and a Craftsman of the Guild of Enamellers. But mainly I'm a passionate artist and I'm privileged to be able to do something so enjoyable and fun! 😀
I love colour and I love texture. These two things inspire most of my work. To see a rainbow will always bring a smile to my face. I try to be – Joy by name and Joyful by nature.
I work mostly in silver clay and I absolutely love it!! I make lots of jewellery but also love creating cute fun critters, glass pieces and non jewellery items using silver and sometimes bronze clays – Joyful Treasures. Occasionally I stray into the more utilitarian world of tiny bowls and spoons, but always with a dash of joyfulness!! All my work is made with my own hands.
The main metal clay I work with is Art Clay Silver – silver in a clay form! Magical stuff!! It's made from finely powdered recycled silver mixed with water and non-toxic binders and is worked like a clay. I use it to create wonderful pieces with fine details and intricate textures. Once dried and finished to a high standard each piece is fired in a kiln at 800°C to burn away the binders which allows the powdered silver to sinter into solid silver. Attention to detail is paramount for me and I always work using magnification. The backs of my pieces are decorated and some are reversible.
To add colour to my work I often set stones and enamel pieces. Enamelling allows me to add colour and depth to my work, and for eye catching sparkle I use small stones which are fired in place. These are laboratory grown stones and CZs which are able to withstand the high temperatures of firing the silver. Some of my pieces are also set with beautiful natural stones after the firing process.
Enamelling is an art which is centuries old. Powdered glass is fused onto precious metals at high temperatures in the kiln to create a durable coloured finish. I use transparent enamels in my jewellery so the silver can shine through the rich colours. I have developed my own technique – Enamelled Accents – where jewel like colours are captured by fine silver wires on the surface of a piece to give a freestanding cloisonné effect.
Mostly I create one-of-a-kind work – unique pieces for unique people and I always hope my work will bring a smile to people faces.
Hallmarking – your Assurance of Quality
All items of silver which weigh more than 7.78 grams have to be hallmarked to be legally sold as silver in this country. I am registered with the Assay Office in London. Items are sent to them to test the purity of the silver. They then stamp the piece with the registered makers mark, the fineness of metal mark (normally 999 for my fine silver pieces) together with the Leopards Head for London and the date letter for the year.
My unique makers mark is my initials JF inside a rectangle.